PEDDLERS TEAM
The Peddlers team are passionate about bikes.
All the Peddlers staff are all keen riders themselves, while some are keen to commute, others save their energy to compete at the weekend. For the Peddlers gang it's not just a job it's a way of way of life. These guys provide their customers with the best possible advise and service because they literally breathe bikes.
You can find more information about our bike mad staff and what they've been up to on our Facebook page
---
GREG AND HAYLEY
Founders of Peddlers, Greg opened his first cycle shop in Guisborough at the age of 19. Expending and relocating the business to Redcar in 2008.
Owners Greg and Hayley can often be found riding around in the local area, sometimes you may even catch them cruising around by tandem.
When not going 100 mph in the shop Greg's competitive edge leads him to competing in local and national events.
---
MARK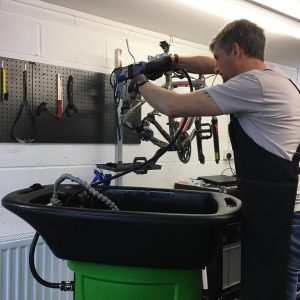 Top Mechanic Mark, always keeping spirts high in the workshop. Marks military background means he is highly organised and keeps everything in great order.
Mark commutes to work by bike day in day out no matter what the weather. He also enjoys to compete in the cyclocross series events.
---
ALEX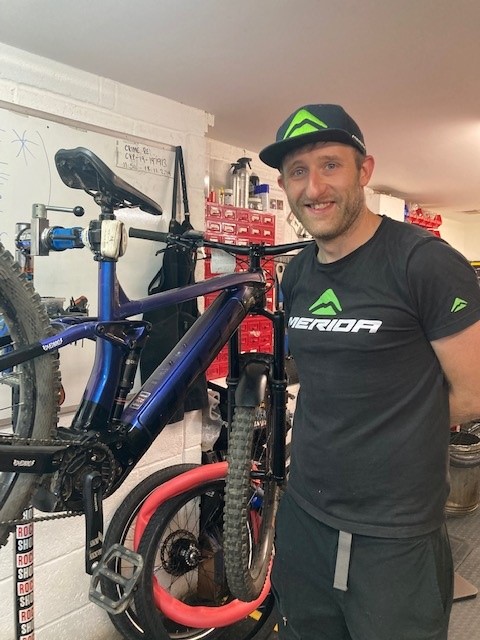 Alexander/Al/Allen/The Labrador
Al is always on hand and happy to help, he will great you as you enter peddlers and offer first class customer experience throughout your visit. He loves mountain biking with his favourite place been Bike Park Wales closely followed by Black Mountain. You will also catch Al's friendly face on the local trails or walking his dogs through the woods.
BRANDON
Brandon is the youngest member of our team, but don't be fooled by his young looks, there's literally nothing he doesn't know about bikes! Like a sponge Brandon does the soaking up of all the latest bike tech, and he's already at a high level with Trek University.
Mad about all things bike make sure you put his knowledge to the test.